August 28, 2018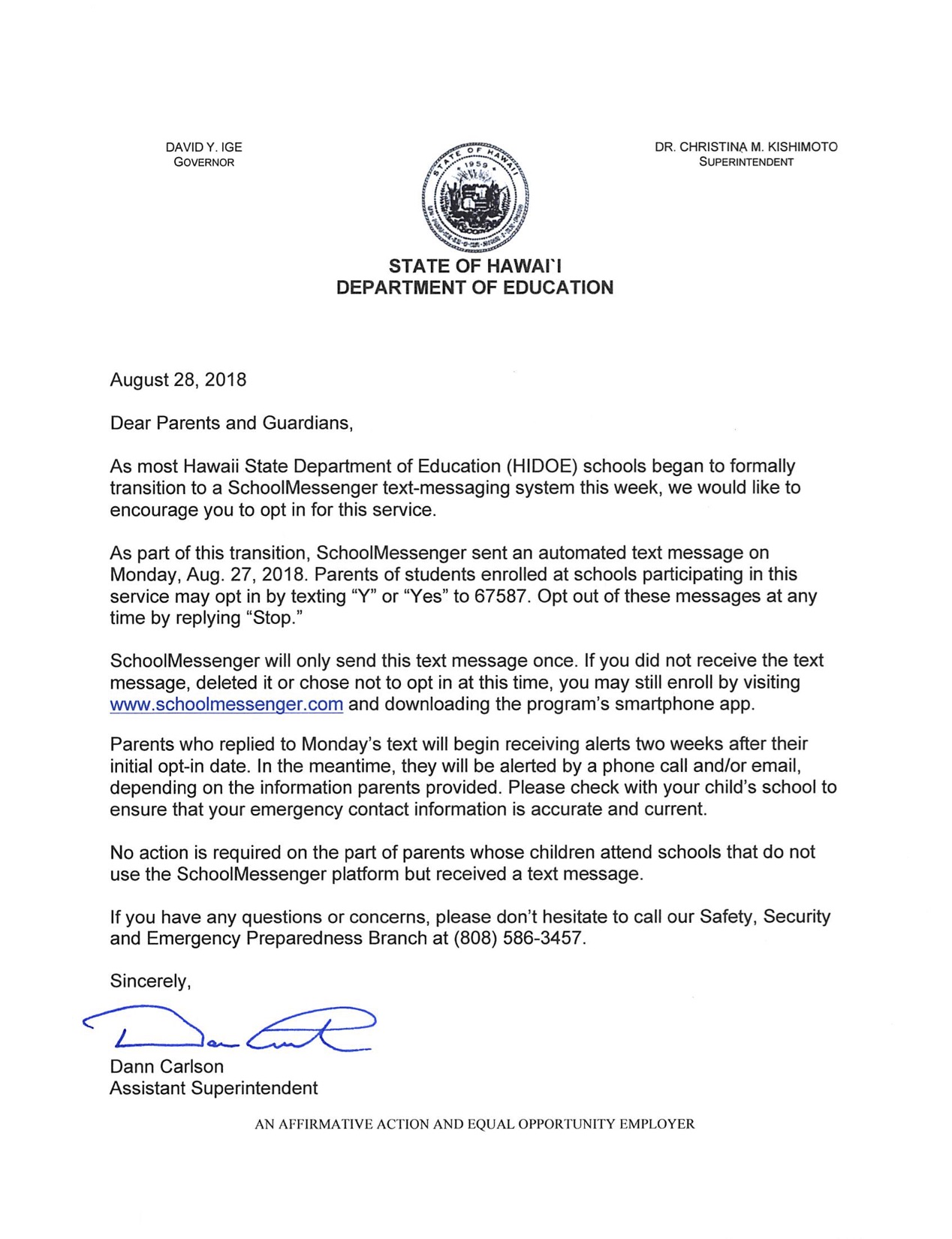 SchoolMessenger is an automated system used by the HIDOE to contact parents in case of emergency.

Parents can opt in by texting Y to the shortcode 67587.


HIDOE
Aina Haina School
August 18, 2018
The mauka auto drop off and staff parking project is complete.

A few reminders regarding that area of campus:


Auto drop off is available from 7:30-7:55 daily. JPOs and Mrs. Ako along with other guest adults will open your passenger side door, greet your child and assist them with their belongings for drop off.


All stalls except the ADA stall is reserved for staff parking only from 7:00-2:15 (1:30 W).


All parents wanting to park and drop off their children in the morning should use the gravel lot (where Big Brothers donation bin is located) or the lower makai parking lot.


Pulling in to the mauka lot's staff stalls to park or to drop off child is not permitted in the morning; this creates a safety hazard of pulling in, pulling out mixed with the auto drop off traffic entering and exiting.


Access to campus should be via crosswalks, campus walkways and the playground stairs and gate (gravel lot)


The stalls are available to all for parking after school to assist with A+ pickup etc.



Please drive attentively on and near our campus.




Thanks for everyone's understanding and partnership when it comes to the safety and well-being of our kids and each other.

Take care,
Mr. Gayer