September 20, 2019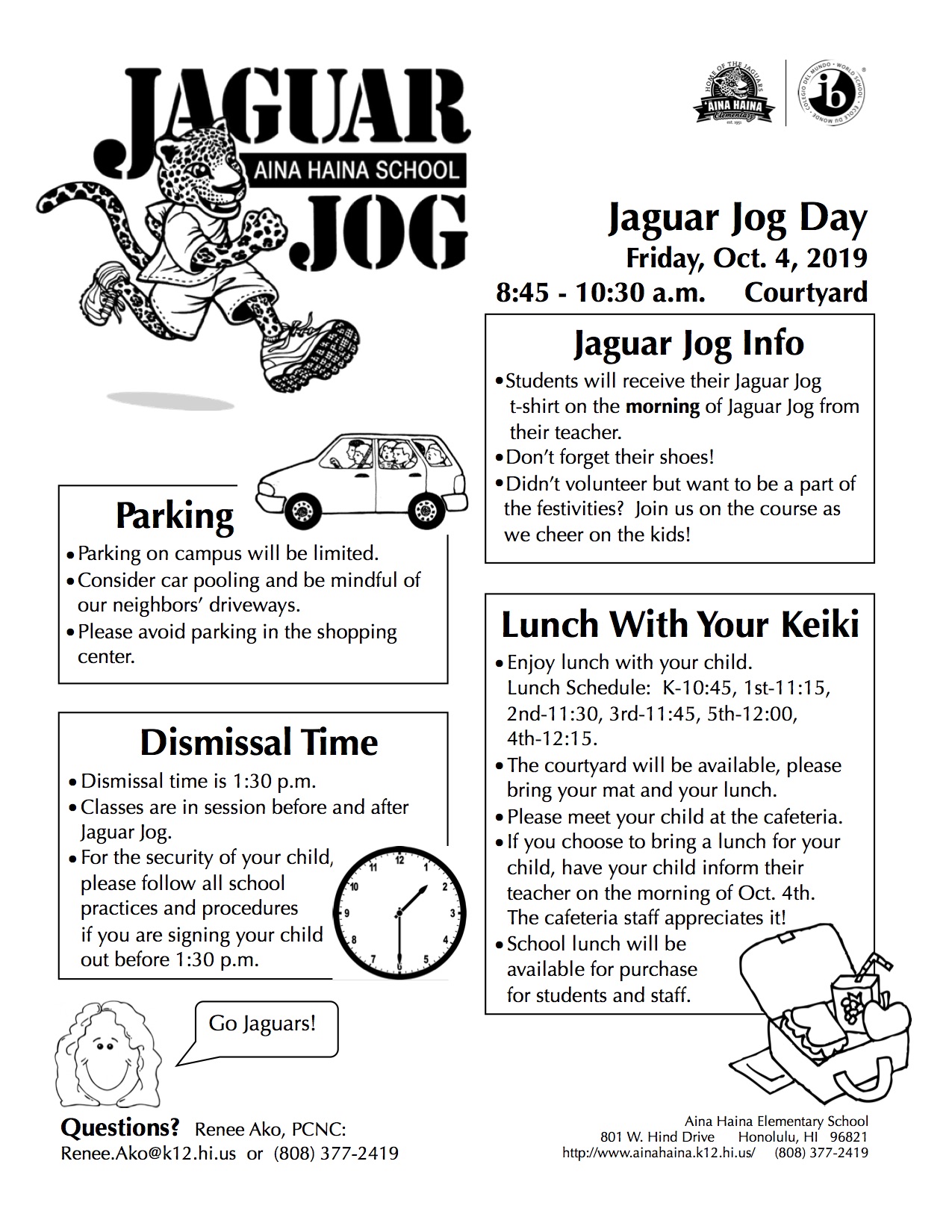 September 20, 2019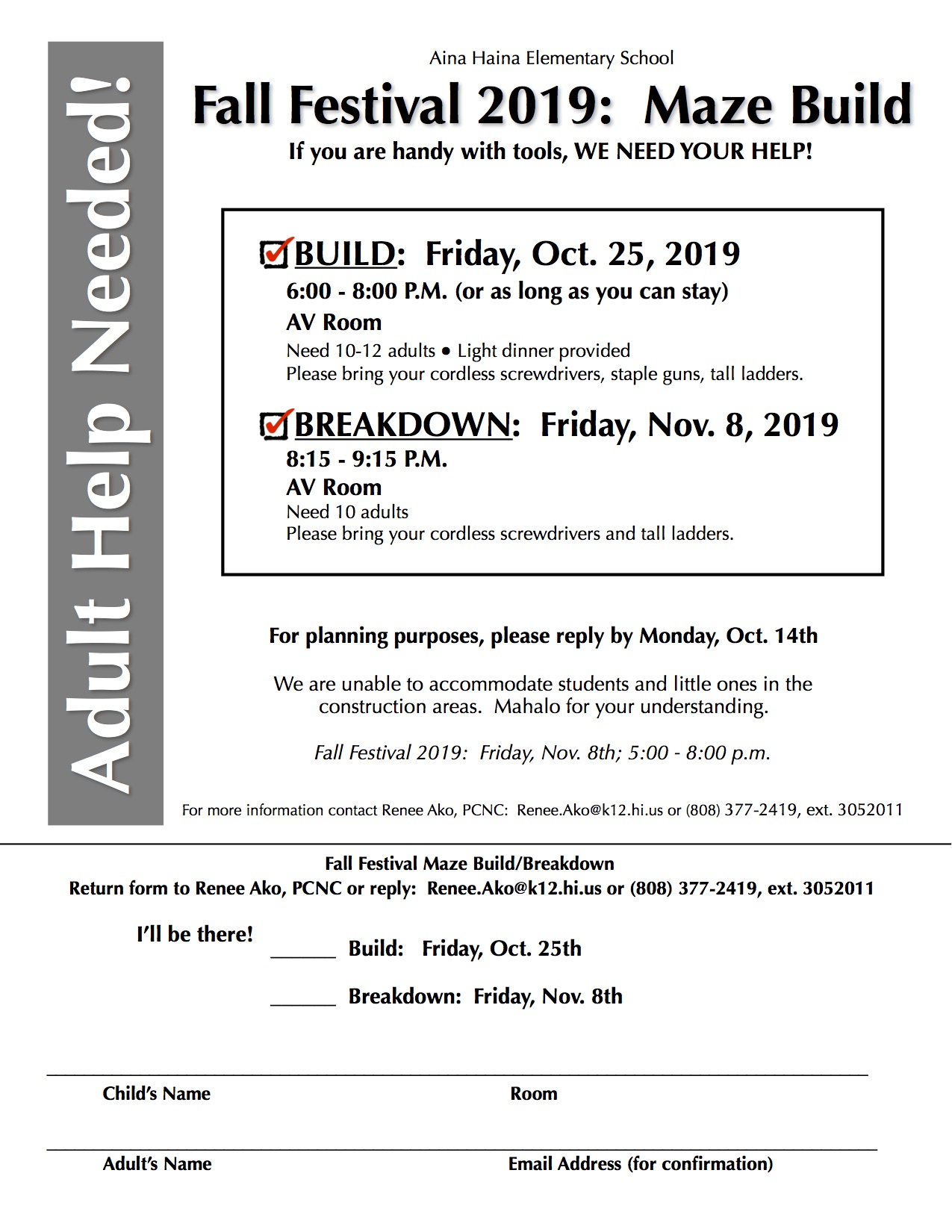 September 19, 2019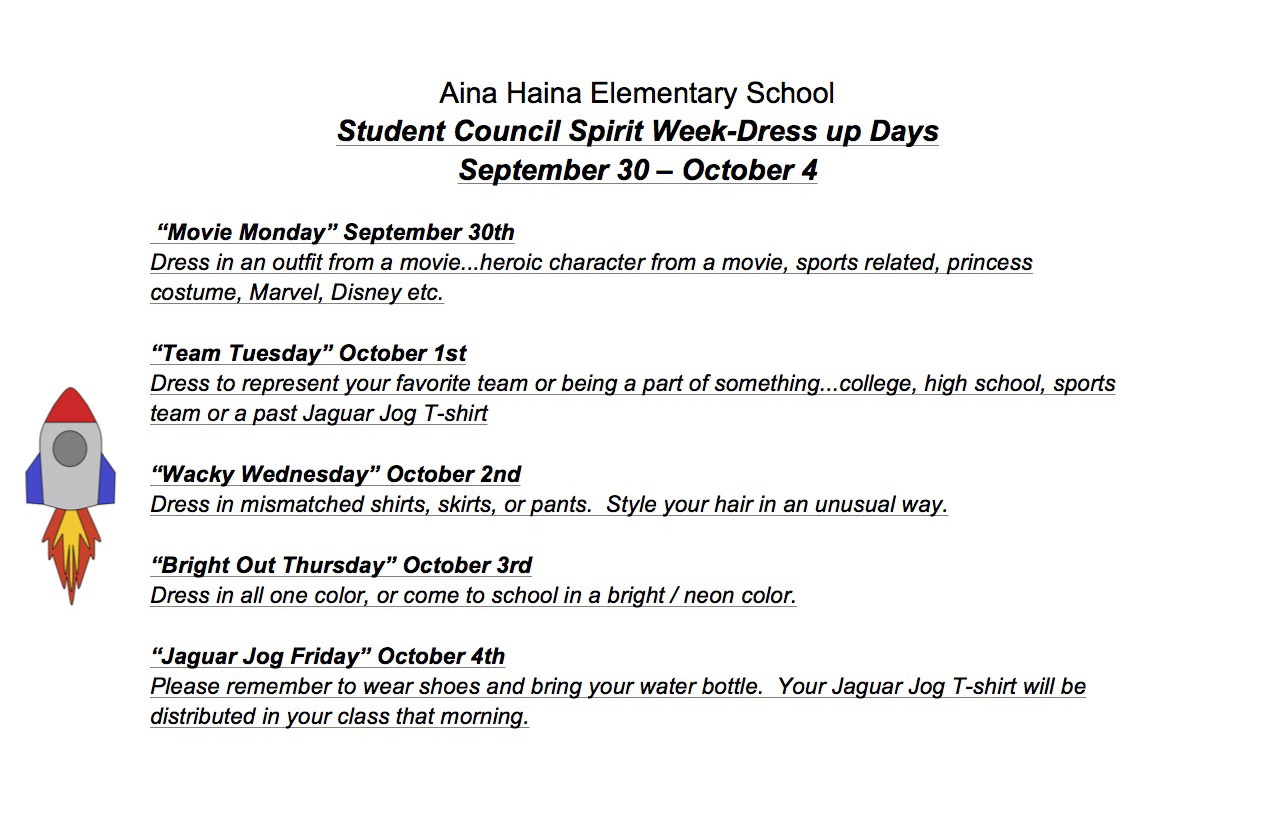 September 10, 2019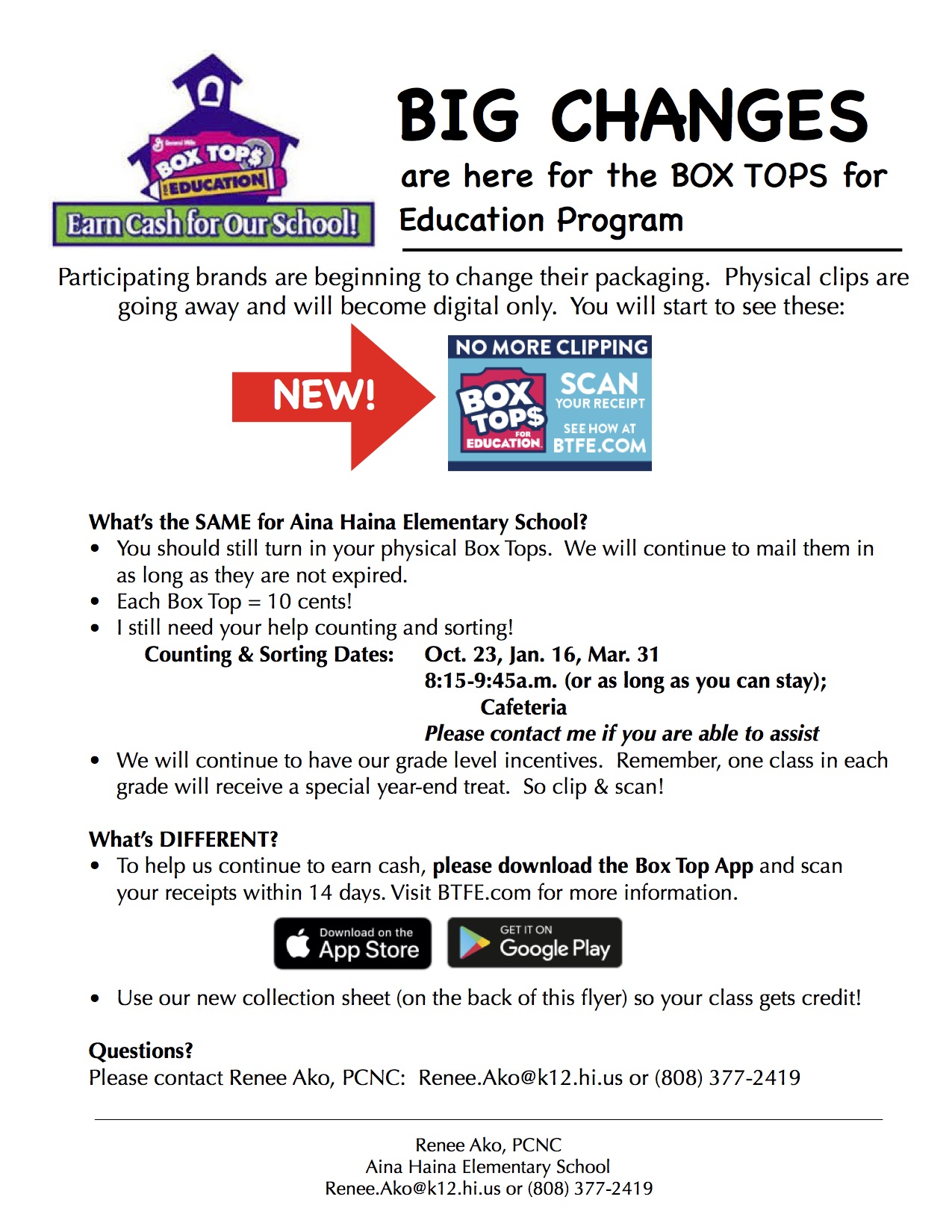 September 09, 2019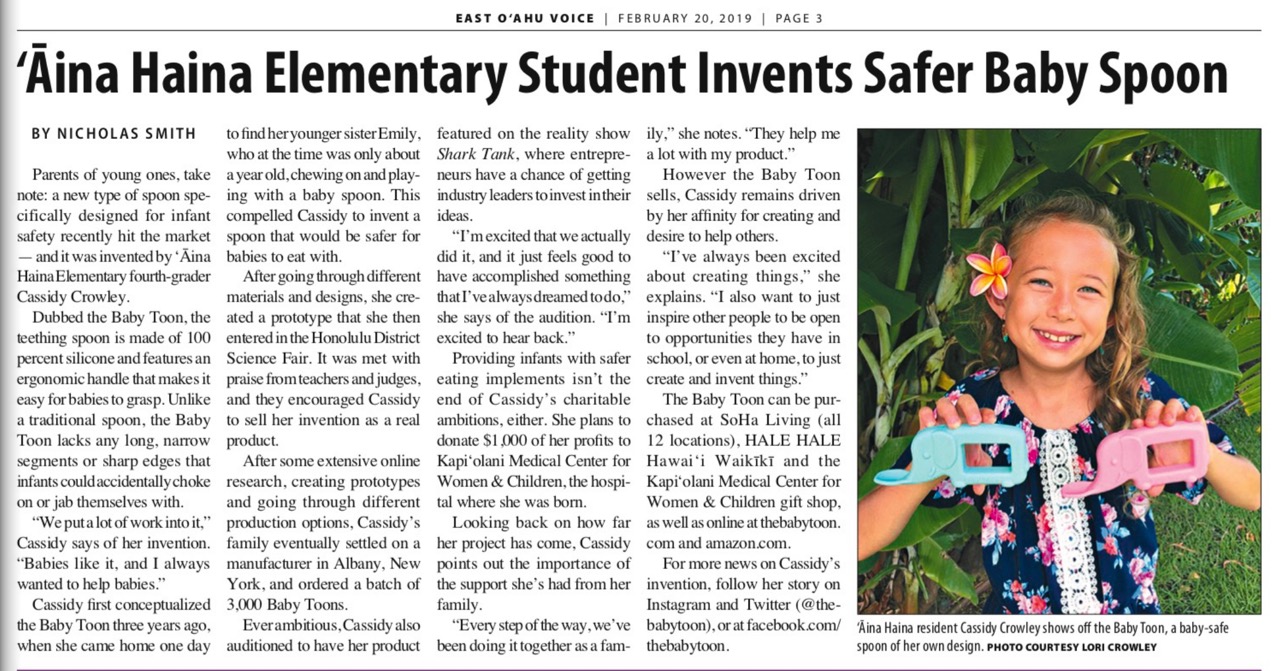 Midweek - Voice East Oahu (February 2019)


Aloha all,
I wanted to share some exciting news that we just heard today. One of our students, Cassidy Crowley, who is currently a 5th grader in Debbie's class, learned that her created product,
The Baby Toon
, will be featured on the season premiere of the television show,
The Shark Tank
, on ABC (KITV locally) on Sunday, Sept. 29th, at approximately 8 pm Hawaii time. On the show, she will be sharing her business proposal with prospective investors for their consideration. Cassidy originally created her product through her participation in the Honolulu District Science Fair and has now turned it into a business.
Her mom, Lori Crowley, sent an email to our school administration today commenting on this good news by saying:
"Great thank you team Aina Haina School! You all should be so proud of what you accomplish as educators. We couldn't have reached this goal without your amazing teachers, and the IB education you promote to your students to be creative life long learners. We are proud to be a part of Aina Haina School.
Mahalo...The Crowleys"
Congratulations to Cassidy & great work by everyone for all that you do in guiding our students to turn their passion into thoughtful IB action.
Mr. Burns


September 09, 2019