Brendan Burns
PRINCIPAL, HEAD OF SCHOOL
Born in Honolulu, Hawai'i, Principal Brendan Po'ohala Burns was raised on Oahu. His Hawaiian middle name, Po'ohala, was given to him by the late Reverend Abraham Akaka upon his birth, and it means, "The one who carries on the virtues, arts, and skills of the family."  His grandfather is the late Governor John A. Burns, governor of Hawaii from 1962 to 1974. He has fond memories of playing at the Hawaii governor's mansion, Washington Place (now a museum), as a child. His father, the late Judge James Seishiro Burns, served as a state judge for over thirty years, finishing his career as the long-time Chief Judge of the Hawaii Intermediate Court of Appeals. Principal Burns is a published author, having written the book, An Aura of Greatness: A Reflection on Governor John A. Burns.  



Principal Burns attended Aikahi Elementary School, Punahou School, Wheaton College in Illinois (B.A.); and the University of Hawaii at Manoa, from where he received his professional degree in education. In addition, he received his certification to teach special education. He has his Master's Degree in Education Administration (M.Ed.) from the University of Phoenix. 



His first teaching job was at Nanaikapono Elementary where he taught special education reading and math. He then went on to teach special education (Grades K-5 reading and math) at Ali'iolani Elementary in Kaimuki for nine years. In 2005, Mr. Burns was accepted into the Administrator Certification for Excellence (ACE) Program with the Hawaii Department of Education. He worked at Ma'ema'e Elementary in Nu`uanu from 2005 to 2008, serving as Vice Principal. During this time, he also worked as Interim Principal of Ma'ema'e for a period of six months. He became principal of Aina Haina School in September of 2008. 



While teaching at Ali'iolani Elementary, he met his wife, Pat, who works in the DOE as an Educational Assistant. They were married in 2003 and have two cats. 

In April, 2017, Mr. Burns was recognized as a finalist for the Masayuki Tokioka Excellence in School Leadership Award.

In his spare time, he enjoys reading, writing, playing basketball, jogging, traveling, playing with his cats, and lifting weights. He loves Aina Haina School, and his goal is to always to work hard and to try his very best through his leadership to provide a world class education for every single student here at Aina Haina.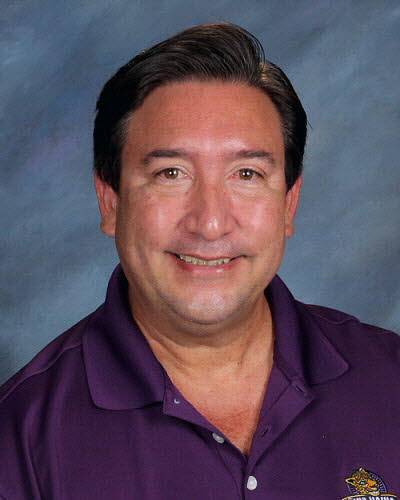 Tony Gayer
VICE PRINCIPAL
Mr. Anthony Gayer was born and raised on Oahu. He attended St. Elizabeth School, Punahou School, University of Northern Colorado and the University of Hawaii at Manoa. He has Professional and Master's Degrees in Education, Middle Level Education and the Earth Space Sciences.

Mr. Gayer started his career as a Math and Science teacher at Moanalua Middle School. He moved to Kaiser High School where he taught Zoology, Physiology and the Physical Sciences. Mr. Gayer has been a high school football coach at Moanalua, Kaiser and Kamehameha Schools for over 20 years. Educationally, Mr. Gayer is committed to creating opportunities for students to participate in a balanced, well rounded educational experience at all levels.

Mr. Gayer has three special grandchildren, one who attends Niu Valley Middle School and the other who recently graduated from Kaiser High School. He enjoys spoiling them with his time and attention. He is married to a wonderful wife and has one wonderful daughter. He most appreciates his time with family especially the opportunities to make family memories through family travel and devoted family time together.